The home delivery industry has come of age in the past decade as an indispensable off-shoot of burgeoning e-commerce. 
SKAD, an early market leader, foresaw and created the concept which changed the face of two-wheeler home delivery assets.  With its smart and new-age technology, SKAD launched Scooter and LED Light Delivery Boxes.
The founder of BAGBOX Motorcycles Trading LLC, established in 2016, started his journey almost ten years ago, as a delivery boy at a well-known restaurant in Dubai and later joined forces with SKAD where he initiated a revolutionary startup. The long and humble grassroots experience of its founder set the company up for success.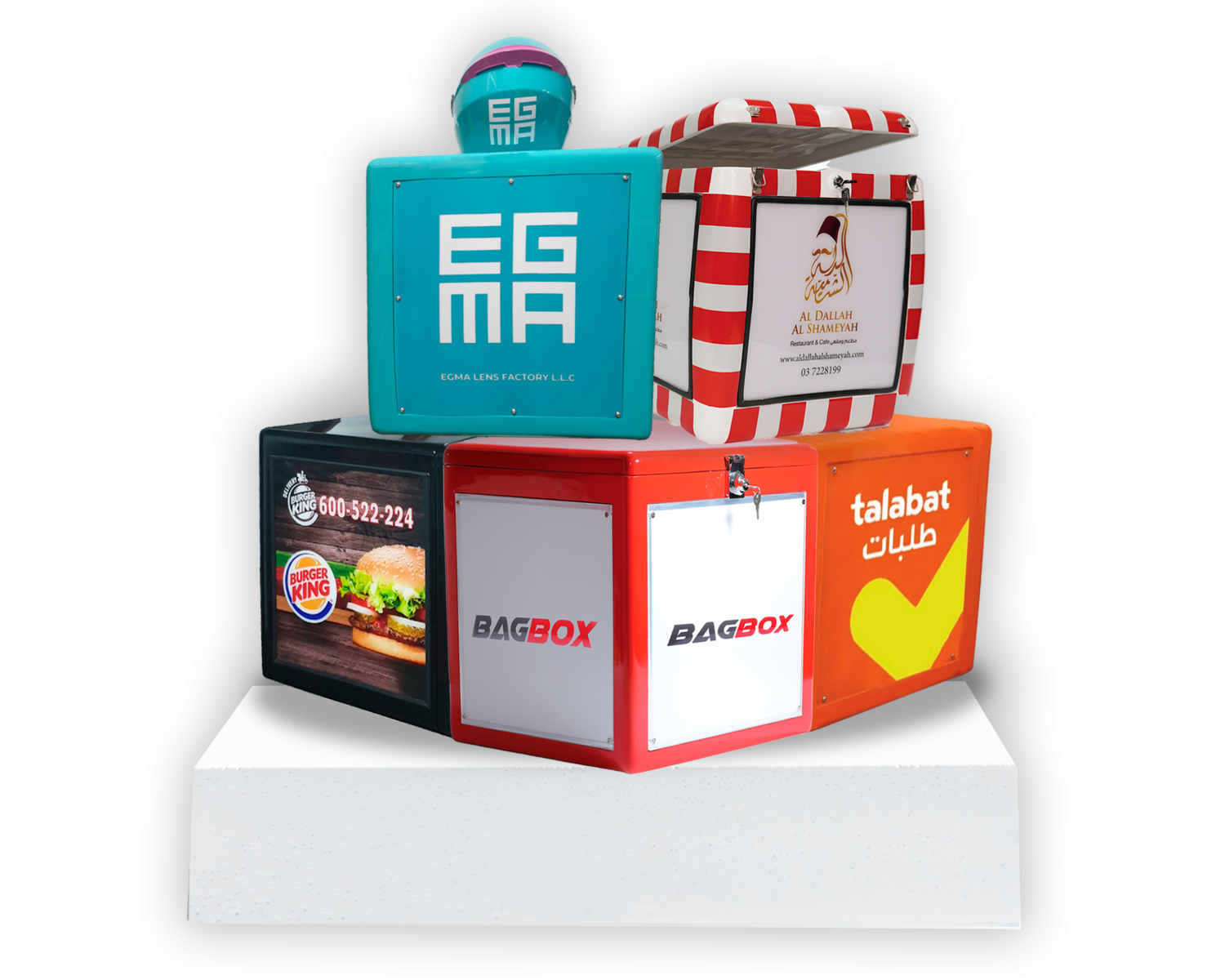 Bag Box today is a leader inhigh quality, hygienic delivery boxes, bags, and backpacks solutions. New age radical products and services are built based on a tight grasp of customer needs. It soon disrupted home delivery service and became a market influencer after SKAD handed over distributorship to Bag Box Motorcycles Trading LLC when the latter came into being in 2016.
For over 11 years, with our combined know-how Bag Box Motorcycles Trading LLC together with SKAD have been market leaders in providing assets for home delivery in all 6 GCC nations and beyond. We are now the most trusted company to carry various brands and businesses of our clients for their customers. We are the exclusive regional distributors for Guangzhou Acoolda Bag Industry Co. Ltd and SKAD and have served more than 1,500 clients in the GCC, Africa, and Europe. With clients across GCC, Africa, and Europe we are the first choice of quality home delivery assets provider.